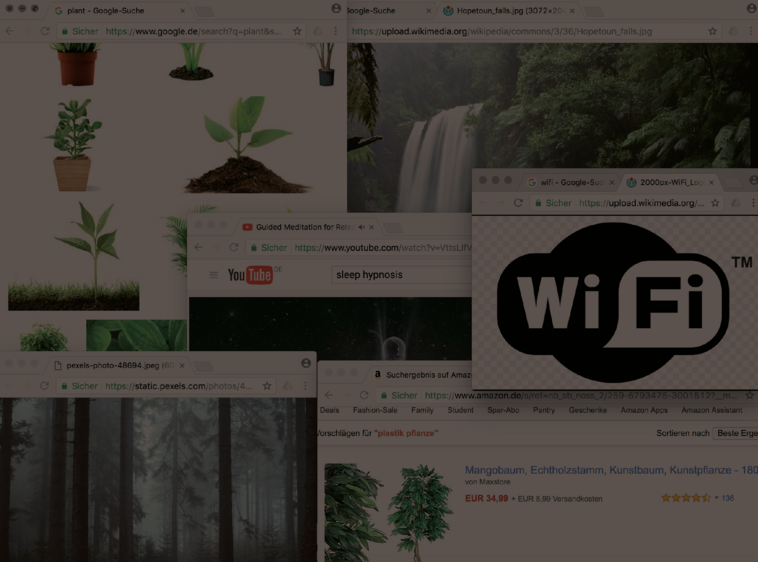 Yulia Wagner
Yulia Wagner
Markus Weisbeck
:
Art and Design

:
Visual Communication (Bachelor of Arts (B.A.))
Artwork
– Other –
Nachts höre ich Stimmen durch das WiFi®.

Mein Laptop ist mein Therapeut, der Beamer mein Fenster zum Regenwald, die Wasserfälle plätschern die drückenden Gedanken aus meinem Gehirn.
Nie wieder das Haus verlassen. Spazierend im Garten der positiven Affirmationen. Realität ist sowieso nur ein Konstrukt unserer Wahrnehmung. Best enjoyed with headphones.

Change Your Life in 7 Days (Guided Hypnosis),
Sleep Hypnosis Journey to Become Your Ideal Self,
Hypnosis for Self Healing Energy (Thank You 30,000+ Subscribers!).

Going deeper and deeper durch Glas, Plastik und Metall.
Einfach mal die Seele baumeln lassen!
All hypnosis is self hypnosis.

Danke fürs Lesen, abonniert meinen Channel.