Rasterfahndung mit Druck Ausstellung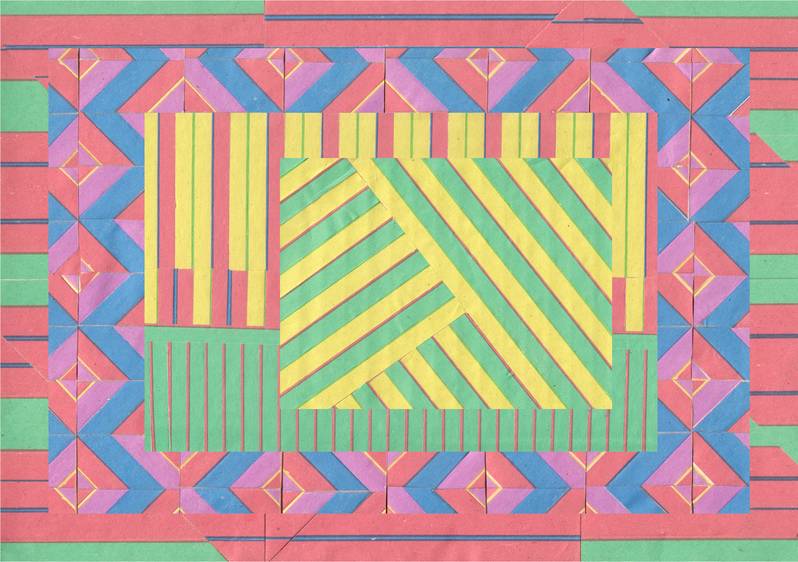 Katrin Steiger
Robert Sonntag, Johanna Lehmann, Hanna Küchler, Sina Stolp, José Vicente, Paula Kuhn, Véronique Chasse, Miriam Zweck, Helene Graupner, Franziska Mussmächer, Gabriel Dörner, Sibo Pan, Neil Welbers, Lisa Ullrich, Josephine Roth, Thorsten Dorn, Lia Ziebell, Daniel Hösl, Eunike Kramer, Evelina Heinz
Katrin Steiger, Sebastian Helm
:
Art and Design

:
Fine Art (Diploma)
Exhibition
Summer semester 2017
Bauhausstraße 1 - BAUHAUS EINS
(2. OG)
Rasterfahndung mit Druck
Ausstellung, Bauhausstr. 1, 2. OG
13. – 16. Juli 2017

Die Ausstellung in der Bauhausstr. 1 zeigt Ergebnisse des Fachkurses Rasterfahndung mit Druck.

In diesem Fachkurs beschäftigten sich Studierende unterschiedlicher Studiengänge mit diversen Rastern und Mustern als Gestaltungsgrundlage, künstlerische Technik und Drucktechnik.
Es wurde gezeichnet, ausgeschnitten, kopiert, gestempelt, geschichtet, geklebt, konstruiert, geordnet und zerstört. Das Ergebnis dieser Auseinandersetzung sind repräsentative Entwürfe und individuelle Druckergebnisse. Der Fokus innerhalb des Kurses lag auf zwei Druckverfahren: Risographie + Siebdruck. Beide Techniken wurden zunächst grundlegend erlernt, später gestalterisch und künstlerisch ausgeschöpft. Die Studierenden entwickelten durch Übungen und selbstständiger Recherche eigene Arbeiten, die Muster, Raster und Drucktechniken analysieren, anwenden oder neu auflegen.
14.07.2017 19:00 – 14.07.2017 23:00
Bauhausstraße 1 - BAUHAUS EINS, 2. OG
Hello with Drinks, Prints and Maschines
Come together, right now.
BAUHAUS EINS

Three exhibition floors with
Prints.
Drinks.
Maschines.
Musik.
You.