The auditorium of the university Jena a virtual reconstruction.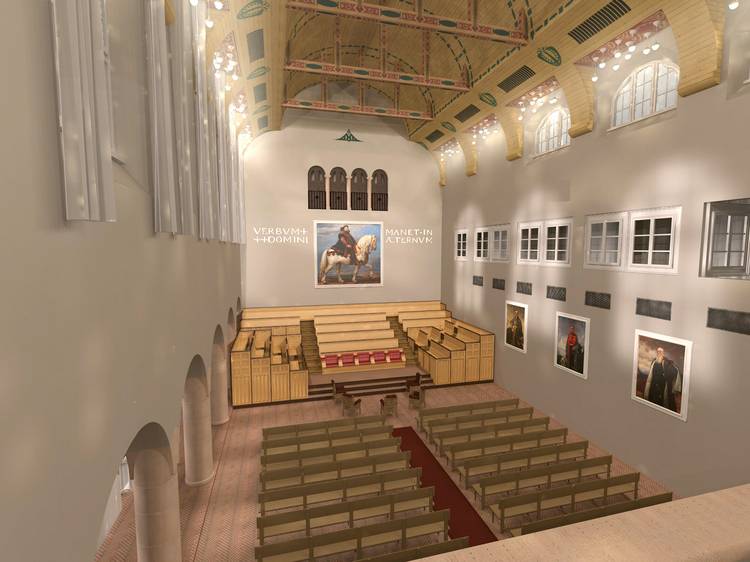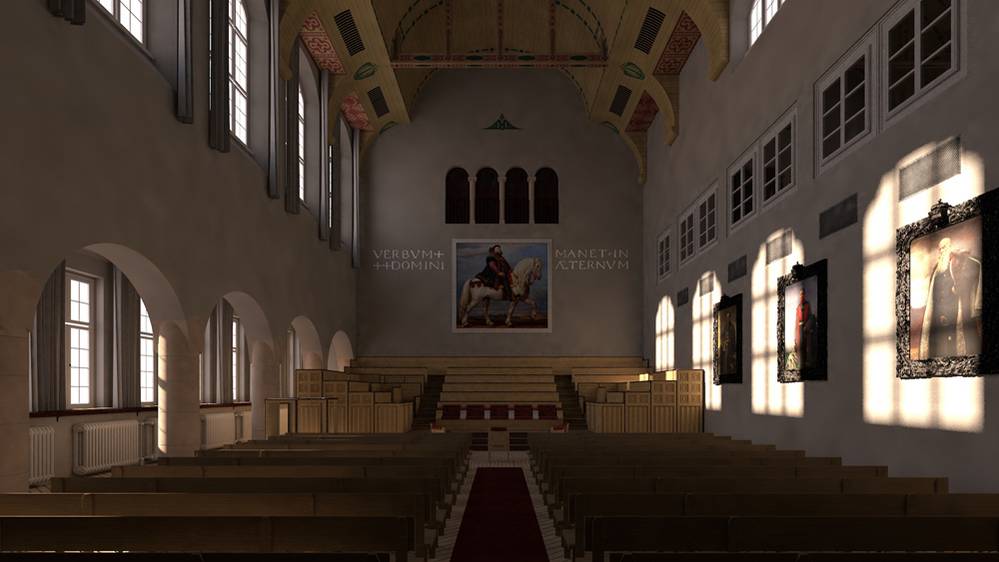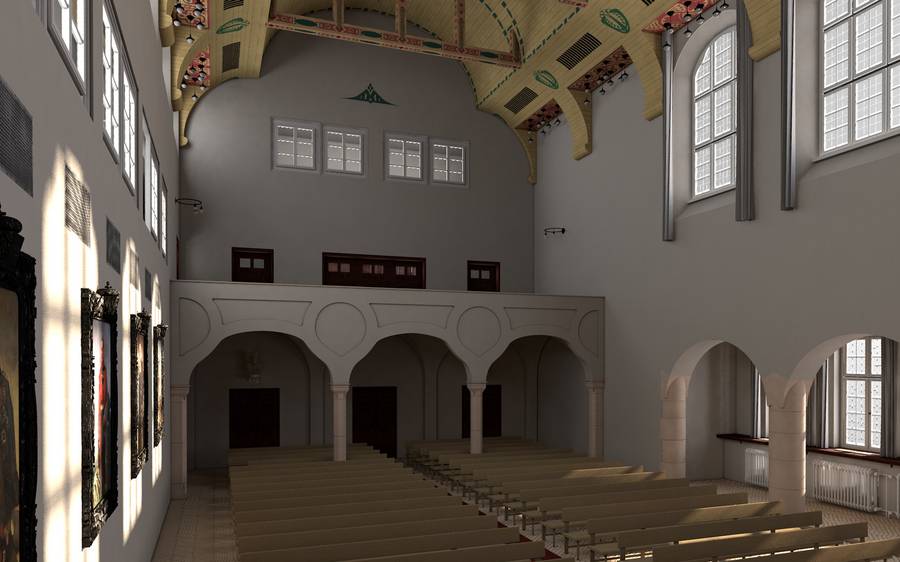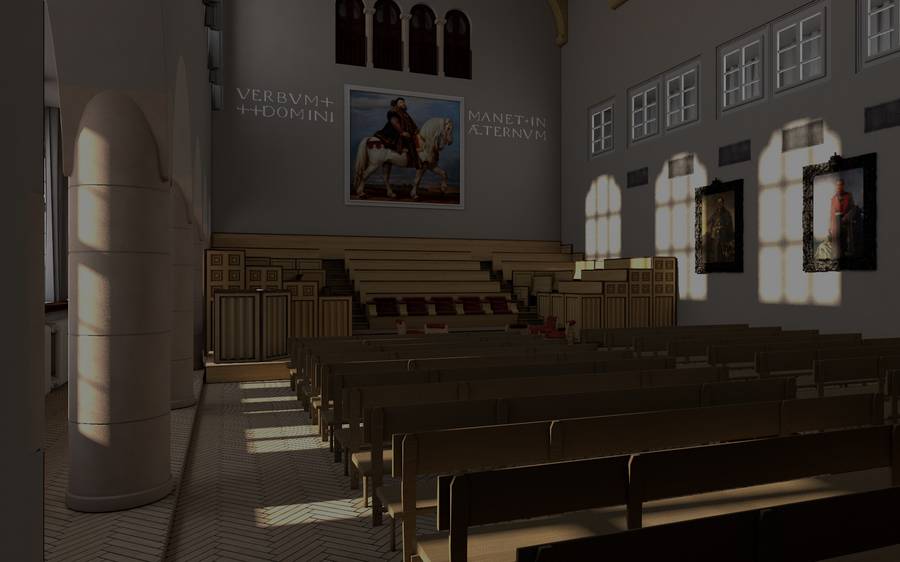 Dr. Sabine Zierold
Özdemir Bogac Süyök, Erica Gily, King Hong Ho, Marta Manzuoli, Shangzhe Xu, Justina Dziama, Karsten Schmidt Kooperation mit Ulas Yener
Prof. Andreas Kästner, Dr. Sabine Zierold
:
Architecture and Urbanism

:
Architecture (Master of Science (M.Sc.)),
MediaArchitecture (Master of Science (M.Sc.))
Presentation
Summer semester 2017
Geschwister-Scholl-Straße 8 - Hauptgebäude / main building
(Raum 021)
:
Dr. Babett Forster, FSU Jena
Dr. Michale Markert, FSU Jena
Die Friedrich-Schiller-Universität Jena plant die Aufarbeitung der Bau- und Nutzungsgeschichte ihrer Aula in digitaler Form. In zwei integrierten Projekten erforschen Jenenser und Weimarer Studierende die unterschiedlichen Fassungen, die dieser für die Friedrich-Schiller-Universität Jena geschichtsträchtige Versammlungsraum seit 1908 hatte und bewerten ihn kulturhistorisch. Die Ergebnisse werden im Herbst in einer Ausstellung in Jena präsentiert.
Im Weimarer Projektteil generieren die Studierenden der Bauhaus-Universität mit dem Programm Cinema 4D gemeinsam eine digitale Version der Aula, um damit Bildmaterial zu gewinnen, das geeignet ist, den Zustand der Aula 1908 wirklichkeitsnah erlebbar zu machen. Für ein zügiges Modellieren des Raumes dienen digitale 2D-Pläne, digitale Originalzeichnungen des Architekten Theodor Fischer und einige schwarz weiß Fotos als Vorlage. Themem der gemeinsamen Modellierarbeit sind:
-Das Universitätsquartier in der Jenaer Altstadt
-Die Aula im Universitätsquartier
-digitales Raummodell der Aula
-Belichtungs- und Beleuchtungssituationen der Aula
-Präsentation mit Easypano Panoweaver und Tourweaver
-Ausstellungsideen incl. Interface für Werbeauftritt
Der Komplexitätsgrad des Projektes legte auch beim Modellieren eine arbeitsteilige Vorgehensweise nahe. Mehrere abgestimmte Lokaltermine gaben Einblick in bestimmte Materialien und Gelegenheit, Bau- und Ausstattungsteile aufzumessen, Texturen zu fotografieren u.ä.


:
andreas.kaestner[at]uni-weimar.de