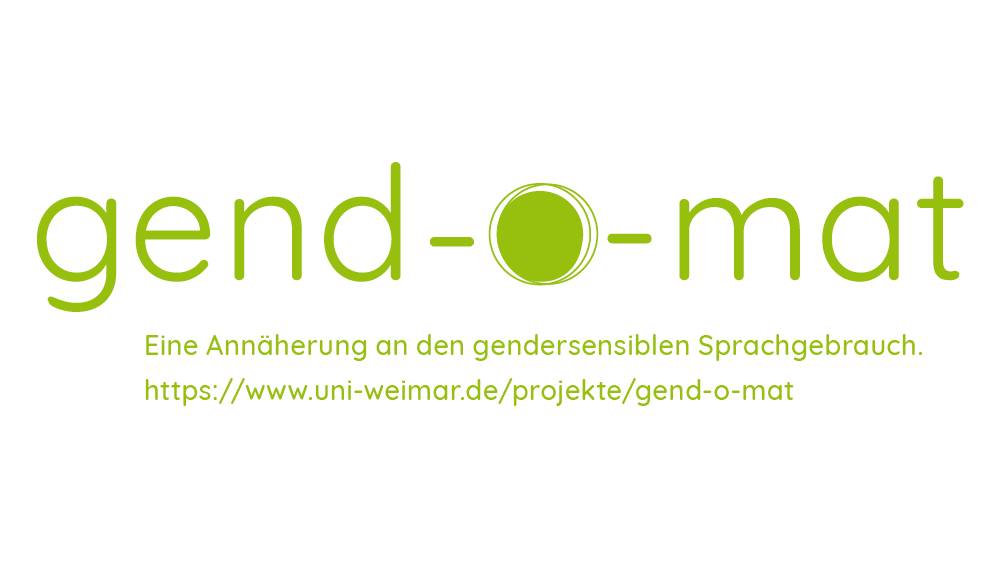 Project information
submitted by
Ricarda Barbara Löser, Ph.D.
Co-Authors
Gleichstellungsbüro, Jens Weber, Andreas Wolter, Ricarda Löser (Ph.D.)
Mentors
Ricarda Löser, Ph.D.
Faculty / Section:
Art and Design,
– Other –

Degree programme:
– Other –
Type of project presentation
Artwork
Semester
Summer semester 2018
Exhibition Location / Event Location
Steubenstraße 6 - Universitätsbibliothek / university library
Links
Project description online
"Kann gendern was ändern?" - Das diskutiert der "gend-o-mat"!
Eine Annäherung an den gendersensiblen Sprachgebrauch.
Präsentiert vom Gleichstellungsbüro der Bauhaus-Universität Weimar.
Exhibition Location / Event Location