Bauhaus.Oasis 2.0 / FIGURE AND SPACE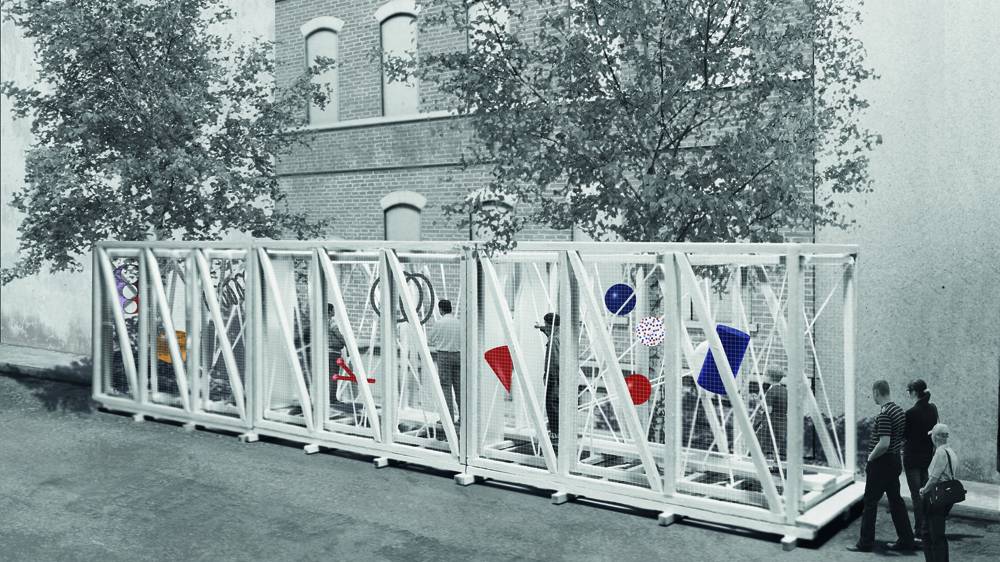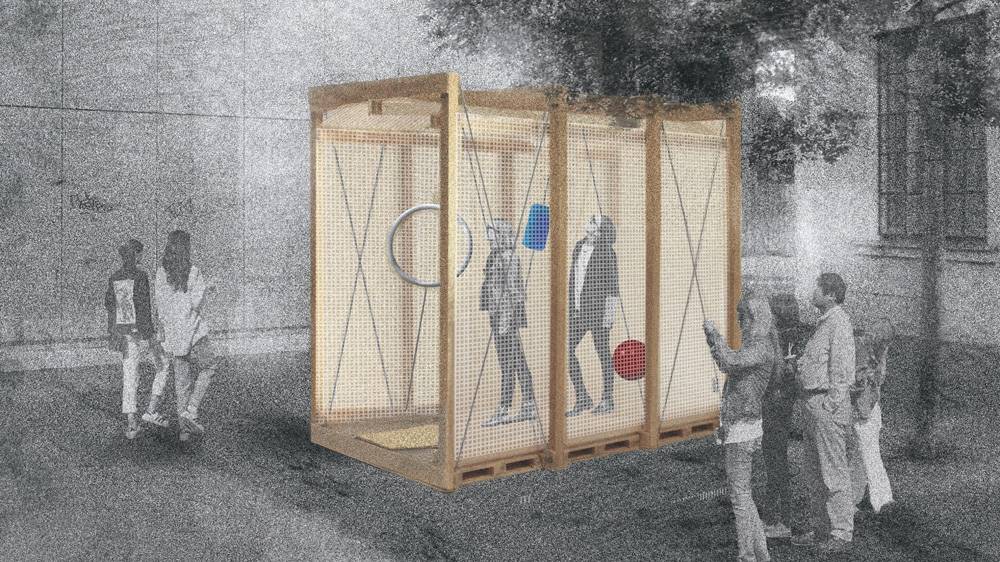 Project information
submitted by
Sabine Zierold
Co-Authors
Sophie Todorov, Jisu Kim
Mentors
Prof. Dipl.-Designer Bernd Rudolf, Dr.-Ing. Sabine Zierold
Faculty / Section:
Architecture and Urbanism

Degree programme:
MediaArchitecture (Master of Science (M.Sc.))
Type of project presentation
Exhibition
Semester
Summer semester 2018
Exhibition Location / Event Location
Geschwister-Scholl-Straße 8 - Hauptgebäude / main building
(Raum 021)
attractive to children
Participation in the Bauhaus Essentials and the GRAFE Kreativpreis 2023
Project description online
For the great information demand about "Staatliches Bauhaus" during the anniversary year 2019 we will provide temporary revealing and compelling installations at authentic Bauhaus places and domains in Weimar and at Bauhaus-Universität Weimar.

Prellerstraße 14 in Weimar is the residential building of Oskar Schlemmer and his family. The intention of the project FIGURE AND SPACE is to reveal this historical information and additionally give people a basic introduction to Oskar Schlemmers ideas and ideals.
An interactive sound installation based on Schlemmers most-known work the "Triadic Ballet" will be created in front of his residential building The result enables people to experience Oskar Schlemmers vision of a so called Klangfarben-Kostüm-Analogie by walking through a sound space. Schlemmer intended to match specific sounds/instruments to the specific costumes that he produced for his ballet. The perfect sound would reflect the outer appearance of the used shapes. Due to financial and practical reasons he was never able to realize these ideal thoughts.
The shape of the installation can be described as a tunnel or a tube. Based on the Triadic Ballet it is divided into three modules which stand for the three acts. Every section contains abstract geometrical- elements - each has its own mechanical movement as well as its assigned digital sound which can be activated by operating a corresponding switch.
Email:
sabine.zierold[at]uni-weimar.de
Exhibition Location / Event Location