repetitive structures - Strategien für komplexe Geometrie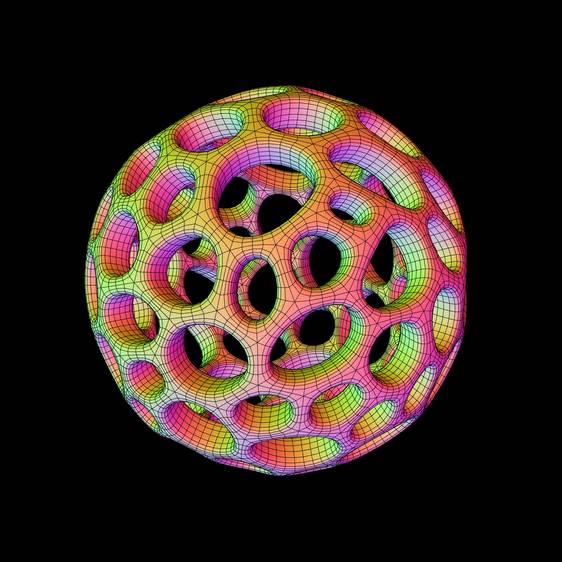 Project information
submitted by
Niklas Hamann M.A.
Co-Authors
Nina Kahmke, Anja Zachau, Yelim Kim, Hanna Schüler, Anne Groß, Arian Bronner, Roland Kiss, Katharina Bartholomäus, Luca Ganzert, Marco Bortolloni, Philipp Enzmann, Aleksander Aleev, Leon Koonert, Maren Klamser,
Mentors
Niklas Hamann M.A.
Faculty / Section:
Art and Design

Degree programme:
Product Design (Bachelor of Arts (B.A.))
Type of project presentation
Exhibition
Semester
Summer semester 2018
Exhibition Location / Event Location
Geschwister-Scholl-Straße 7 - Van-de-Velde-Bau
(Obergeschoss)
Project description online
Dreidimensionale Strukturen und Texturen sind allgegenwärtiger Bestandteil unserer industriellen Produktwelt. Sie begegnen uns als Profil auf einem Reifen, in Form von Rillen und Noppen auf Griffen, oder als Lüftungseinlässe zum Beispiel an unseren Laptops oder Lautsprechern. Sie erfüllen in ihrer unendlichen Vielfalt, sowohl praktische, als auch ästhetische Funktionen und machen ein Produkt nicht selten erst zu dem, was es ist. Besonders durch moderne Fertigungsverfahren, wie dem 3D-Druck, werden die Grenzen des Möglichen stetig erweitert. Ziel des Fachkurses ist es, digitale Strategien zu erlernen, die es Designern ermöglichen solche Strukturen zu entwerfen und einzusetzen.
Exhibition Location / Event Location