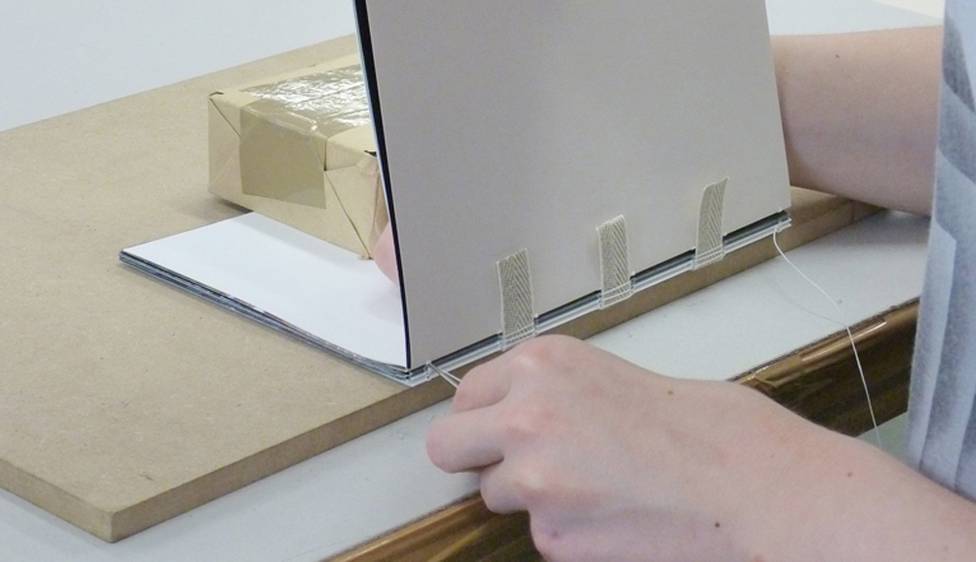 Project information
submitted by
Ricarda Barbara Löser
Co-Authors
Annika Scherwat, Caja-Sophie Haase, Bao Anh Buitto, Judith Hirsch, Nelly Geburtig, Luise Charlotte Klett, Josephine C. Schröder, Lucas Joram, Luise Wolter, Julia Huber, Alina Seegert, Martina Hopfner, Lilly Haas, Max Schürmann, Paula Holzhauer, Markus Griebl, Mingxin Xu, Yikun Liu, Joanna Bou Fadel
Mentors
Ricarda Löser, Ph.D.
Faculty / Section:
Art and Design

Degree programme:
Visual Communication (Bachelor of Arts (B.A.))
Type of project presentation
Exhibition
Semester
Summer semester 2018
Exhibition Location / Event Location
Marienstraße 1b
(004 ("Lithowerkstatt"))
attractive to children
Project description online
Im Projekt "PLAN B" sind in diesem Semester künstlerisch-gestalterische Bücher zum gleichnamigen Thema entstanden.
Die Studierenden lernten von Grund auf verschiedene Positionen des Büchermachens kennen und bringen sich, neben handwerklichen Kenntnissen der Typografie, Druckherstellung und dem Buchbinden, auch als eigene Autoren ihrer Bücher ein.
Exhibition Location / Event Location