Design by Research – Evidence-based strategies for user-centred complex buildings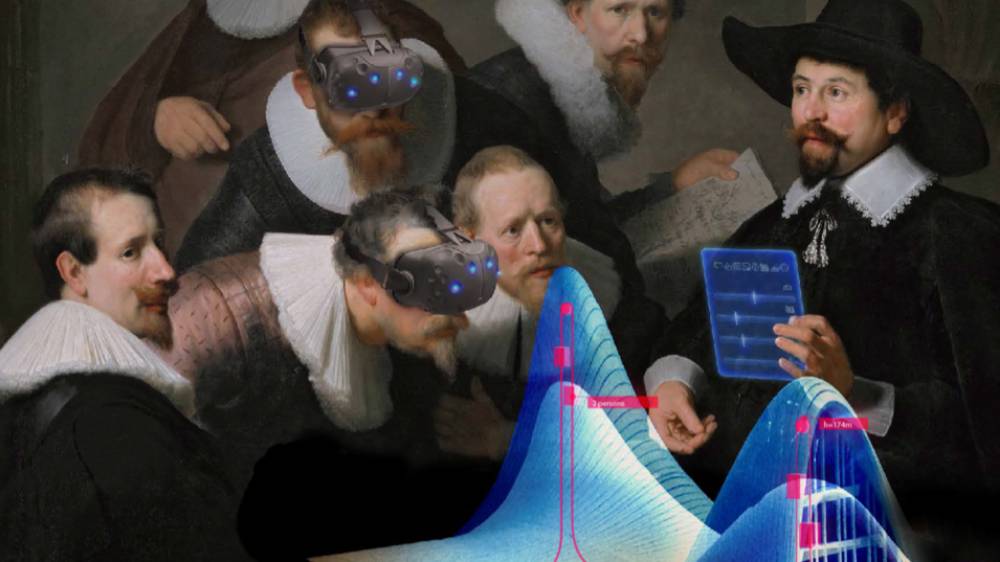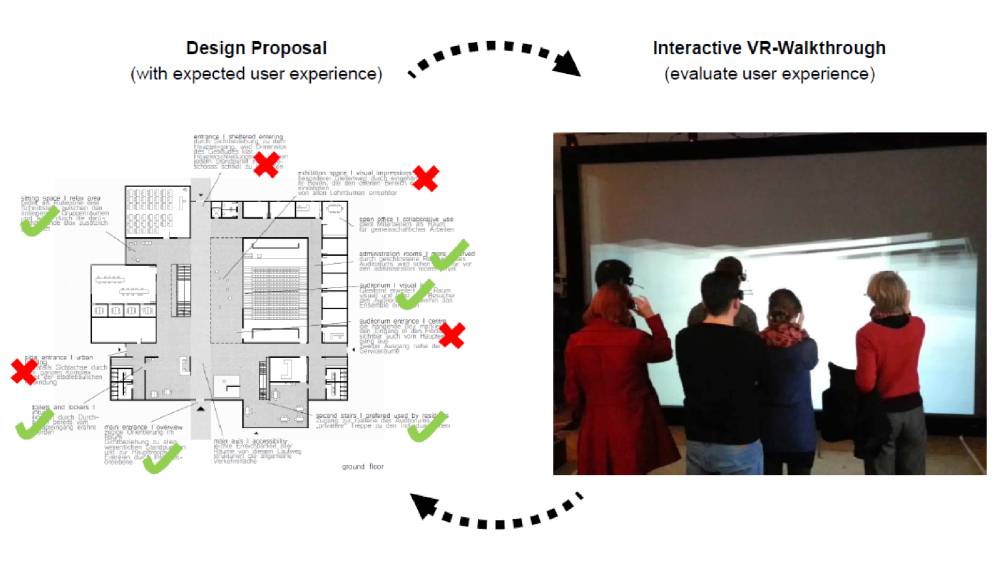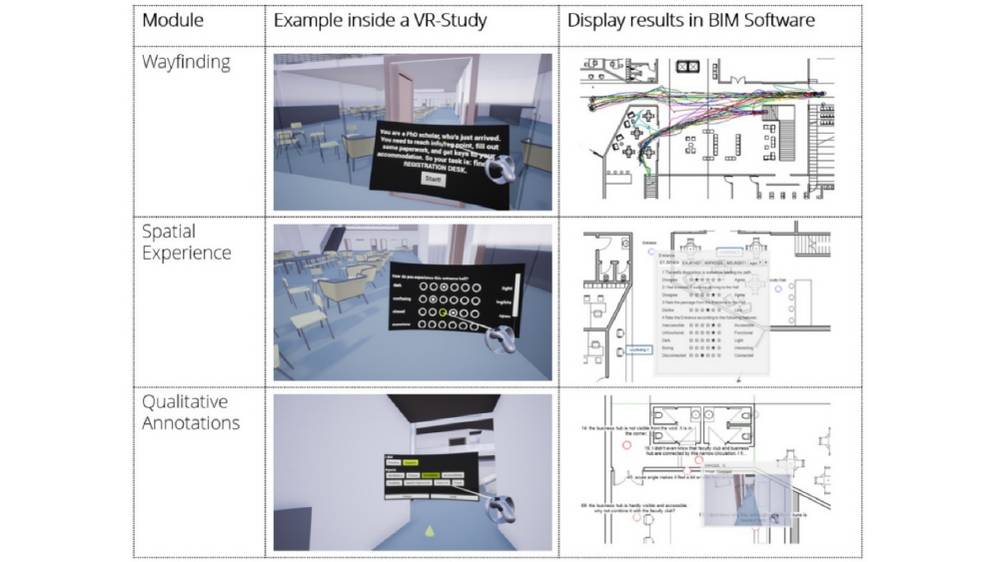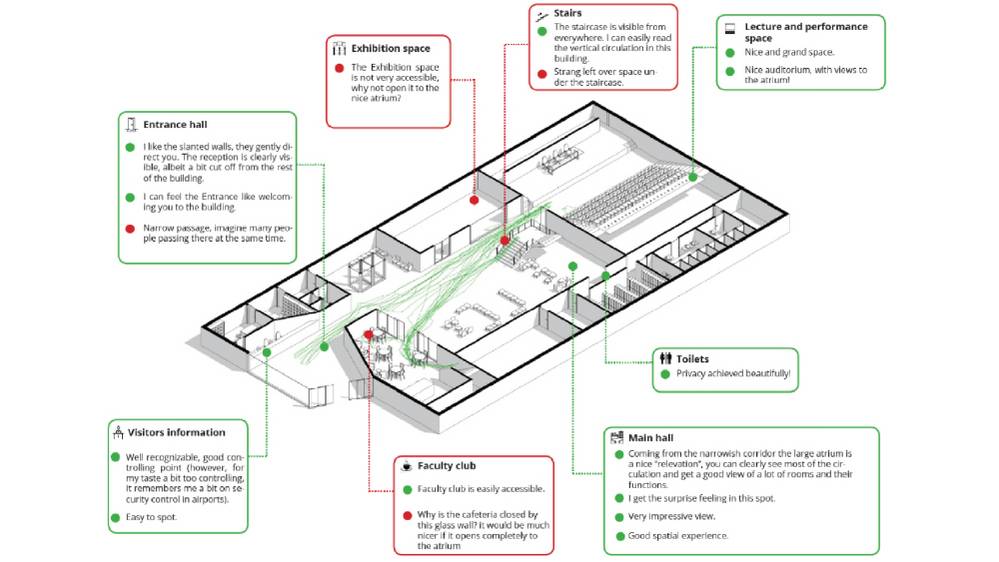 Nicole Baron
Abel Geressu, Adam Streicher, Anna Poltowicz, Asha Naryambut Murali, Bernard Villagra, Bora Bayindir, Carlotta Di Iesu, Dennis Körting, Dominika Chmiest, Fangting Fangting, Henry Hadathia, Hussam Chbeib, Julius Fritz Morschek, Lucía Guzmán, Lukas Müllem, Lukas Kirschnik, Margherita Ghisalberti, Özdemir Bogaç, Pablo Fernando Silva Saray, Patrycja Badura, Paulina Babiarz, Richard Schmidt, Soumil Adhatrao
Sven Schneider, Saskia Kuliga, Ekaterina Fuchkina, Olaf Kammler, René Weiser
:
Architecture and Urbanism

:
Architecture (Master of Science (M.Sc.)),
MediaArchitecture (Master of Science (M.Sc.))
Artwork
Winter semester 2017/18
Belvederer Allee 1a - Kubus
(Erdgeschoss // Ground floor)
http://infar.architektur.uni-wei...

:
Alexander Kulik, André Kunert
Buildings are made for humans. This means that the architect needs to anticipate how humans will experience and behave in the planned building. However, this is not an easy task due to the vast number of influencing factors originating in the physical environment (e.g. geometry, light, colour) and the users (e.g. social backgrounds, expectations, age). These influencing factors pose in a complex challenge and even architecturally remarkable buildings are hard to understand for its actual users. In our design studio "Design by Research", we asked how science could support architects in tackling this challenge?

In architectural design, scientific approaches are usually employed to define technical building parameters such as column dimensions or insulation. However, while natural sciences have long found their way into architectural design (e.g. structural and thermal behaviour), human behaviour and emotions (e.g. environmental psychology) are still lacking such an integration.

In our studio "Design by Research", we tried to bridge the gap between architectural design and environmental psychology in four steps: learning how to evaluate user needs, developing an architectural design strategy that incorporates these needs, applying this strategy on the design of a "Centre for Academic Exchange" and testing each other's designs in Virtual Reality.

The outcome are user-centred complex buildings that can be visited in Virtual Reality.