"von Hoden und Sonnenuntergängen"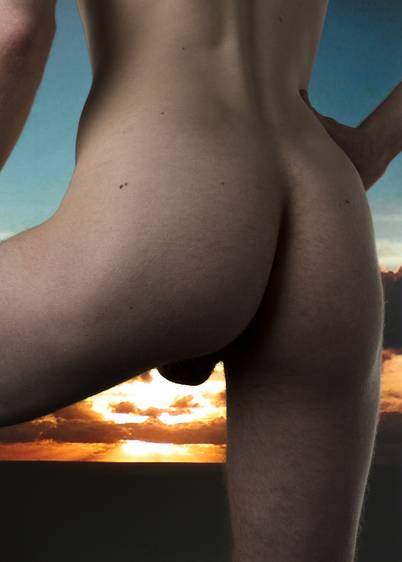 Project information
submitted by
Jakob Tress
Co-Authors
Mentors
Prof. Hermann Stamm, Jens Hauspurg
Faculty / Section:
Art and Design

Degree programme:
Visual Communication (Bachelor of Arts (B.A.))
Type of project presentation
Exhibition
Semester
Winter semester 2017/18
Exhibition Location / Event Location
Steubenstraße 8a - Limona
Participation in the Bauhaus Essentials and the GRAFE Kreativpreis 2023
Project description online
Sunsets are beautiful. They create a contemplative atmosphere.
Everyone seems to photograph them.
They are not only a common motif in the flood of images of the net, but also in art history.
While the fascination of their condition still exists, that of her presentation vanishes.
The depicted no longer corresponds to its origin, it says more about its handling than about its content.
A similar fate can be found in nude photography or pornography.
In most cases, it is not only the content that disappoints, but also the presentation, which is incapable of transporting it. Sometimes the content is not even available or the representation of gender features itself embodies him.
What can be added to all of this? What role can an image play? How does an image have to be constituted, so that it represents an alternative? An alternative with statement.
The answer is found in the testicles.
The series of acts adopts the atmosphere of the phenomenon of "sunset" in order to transfer its attributes to the depicted subject. They are gracefully reflected in the posture of the body and thus point to a different image of masculinity.
The testicle – which in the conventional art is actually ignored – in the center of the production, is intended to support the non-stereotypical image of the represented man to be evoked.
Email:
jakob.tress[at]gmail.com
Exhibition Location / Event Location