A Plant monitoring Device - What plants tell us about microplastics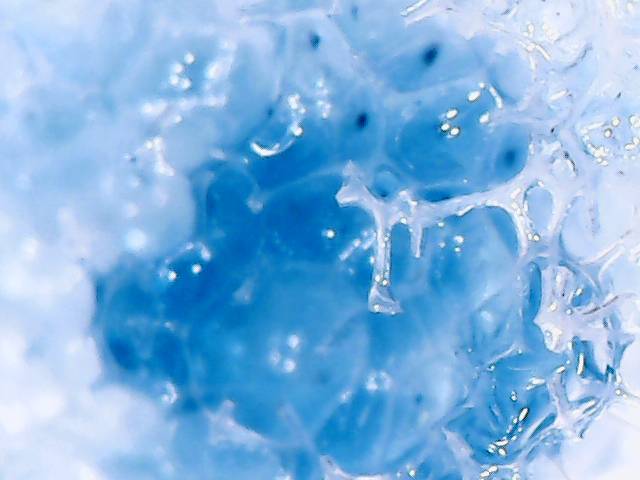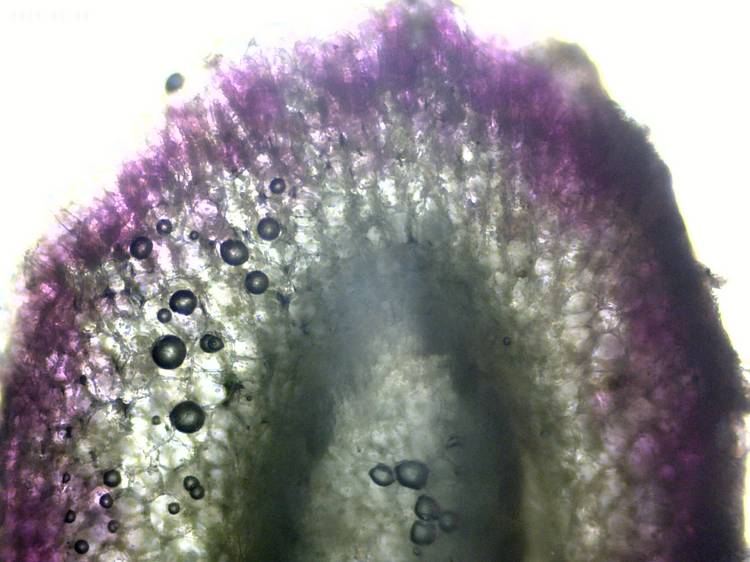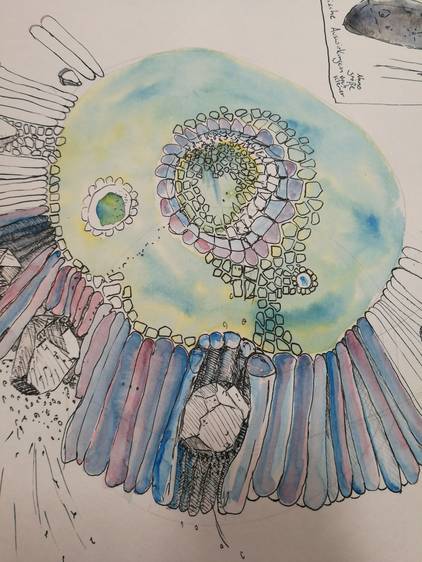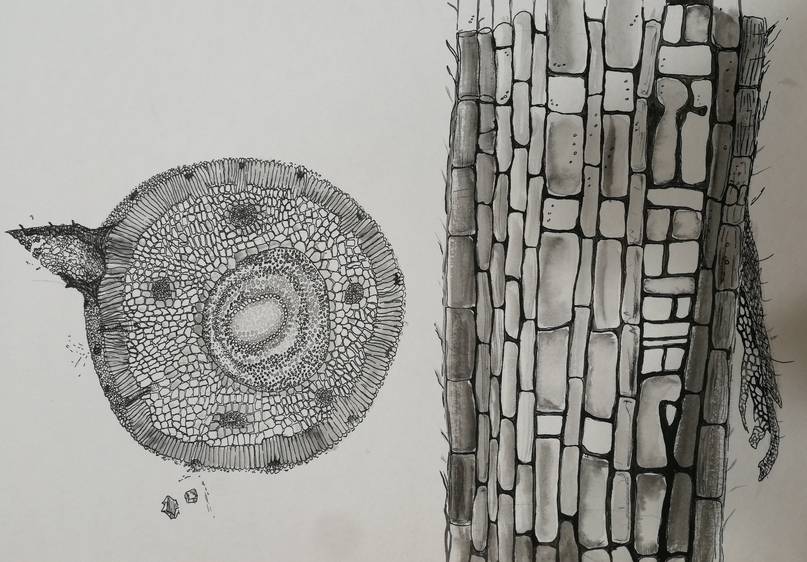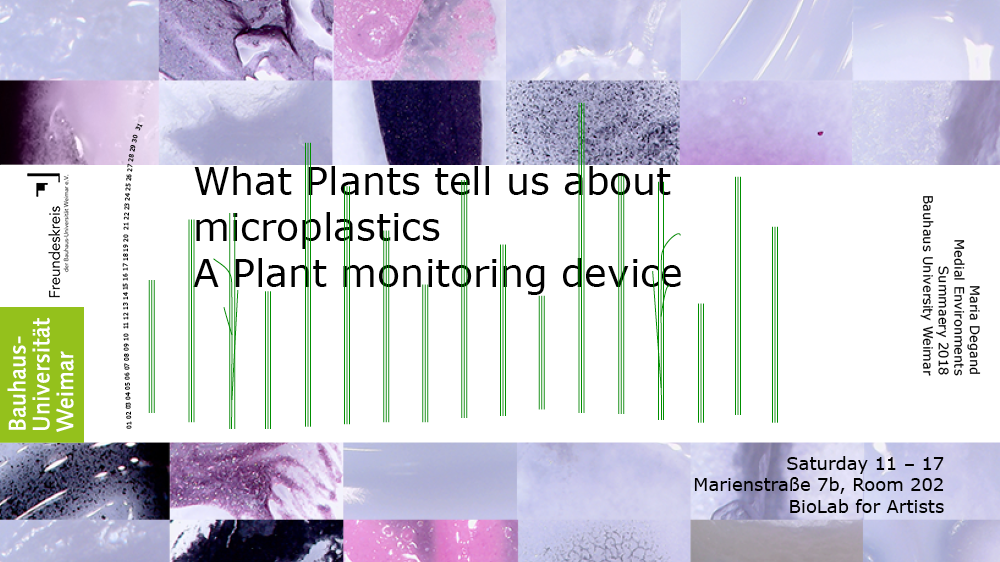 Project information
submitted by
Maria Degand
Co-Authors
Azucena Sanchez
Mentors
Ursula Damm
Faculty / Section:
Art and Design

Degree programme:
Media Art and Design (Bachelor of Fine Arts (B.F.A.))
Type of project presentation
Artwork
Semester
Summer semester 2018
Exhibition Location / Event Location
Marienstraße 7b
(202 BioLab)
attractive to children
Links
https://www.uni-weimar.de/kunst-...
http://www.artlaboratory-berlin....
https://www.plantsandmachines.de...

Contributors:
Freundeskreis der Bauhaus-Universität Weimar e.V., Art Laboratory Berlin, plantsandmachines GmbH
Project description online
Saturday 11 am - 5 pm


The plant monitoring device is a way to detect microplastics in living organisms.

You might have heard about microplastics in the ocean.... in the great garbage patch.
Have you seen microplastics in our rivers?
Have you seen it in the soil?

Since 2015 they find an increasing amount of plastic particles in arable soil, originating from trash disposal like Landfills, sewage systems, and purification plants. The Great Garbage Patch taught us that plastic is a problem to the planet, but there are still opinions dictating that we can do very little about it, and while it is a global problem, it is not a local one. Plastic is recycled. Recycled means, it is something we can and will use again and again and again.... and exactly this is wrong. Most polymers can only be recycled three times. Afterward, they go into a waste incineration plant to generate electricity, or elsewhere. The polymers in body care products and from washing clothes go into the sewage system. Some get into the fresh water, and the rest goes in arable soil, spread on land to grow food. Resulting in a high concentration of polymers in soil with unknown consequences.

Exhibition Location / Event Location
Events
14.07.2018 11:00 – 14.07.2018 17:00
Marienstraße 7b, BioLab 202
Opening ours and work on microplastics
The Plant Monitoring Device will be working in those hours. Meanwhile, the artist tries to identify plastic among the living, in the living and the dead.